We're less than 8 weeks from the opening of our Hamburger Restaurant at the South Plains Fair on Thursday, September 22. It's our longest-standing and, currently, our biggest fundraiser of the year, and we NEED EVERYONE on board.
We've come a long way from the 4-man stand of almost 60 years ago when we were still the La-Mesa American Business Club, to the tremendous indoor sit-down facility of the Lubbock Monterey AMBUCS.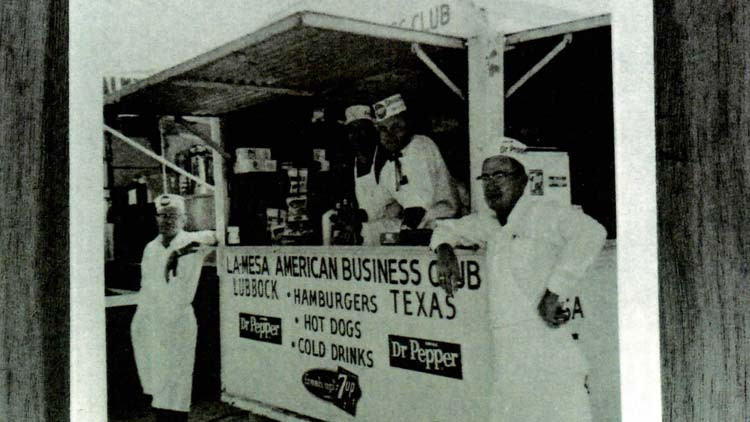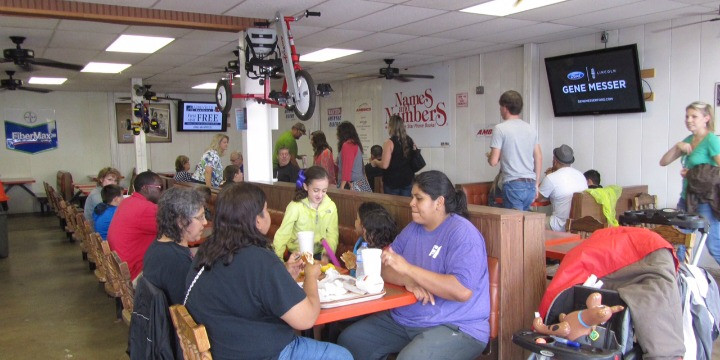 Put the following dates on your calendar, so you can be sure to not miss any of the fun of helping out:
Sunday, September 18 – Initial Restaurant Clean Up, starting at 1:30PM
Monday, September 19 – Annual Steak Out Party at the Restaurant, 6:00-8:00 (no luncheon that day – more details later)
Thursday, September 22 – First shift of Fair (Starting at 4pm and staffed by the 2 Fair Committee Members)
Friday, September 23 – First "Official Day" of the Fair (2 shifts each day)
Saturday, October 1 – Last "Official Day" of the Fair
Sunday, October 2 – Restaurant Clean Up and Close Down
As noted, the Members of the 2 Fair Committes will staff the opening night "check-out" shift, starting at 4pm, If you want to know if you are on either of the Fair Committees, just scroll to the bottom of the Home Page at www.montereyambucs.org, and click on Member Directory or just go directly to MontereyAMBUCS.org/directory (password is "amtryke" in all lower case). Once at the Directory, click on Committees at top of list of ALL Members and you'll see ALL committees listed.
Each Member is asked to plan on working at least 3 shifts, plus one of the 2 cleanups. We will pass around a sign-up sheet at lunch each week till we've filled all open slots, starting with our August 1 luncheon.
Each shift has a specific number of slots, including Members; Volunteer groups of Local Non-profits organized by Tommy Boyd and Glen Patton; and Volunteers from the Texas Tech School of Allied Health Services. Once a shift has filled with the required number of Members, it will be closed, so be sure to sign up early if you want a specific shift.
Each day has 2 shifts – the Day Shift is 10am-5pm, and the Evening Shift is 5pm-midnight, so if you already know which days and which shifts you want to work, you can also just REPLY to this email, with YOUR NAME, and simply say DATE and SHIFT (Day or Evening) and we'll get you on the list.
Keep in mind that your help at the Fair, plus what we do at our new West Texas Wine Walk, is how we provide the AmTrykes and Scholarships to fulfill our mission, so let's make this our best year yet!